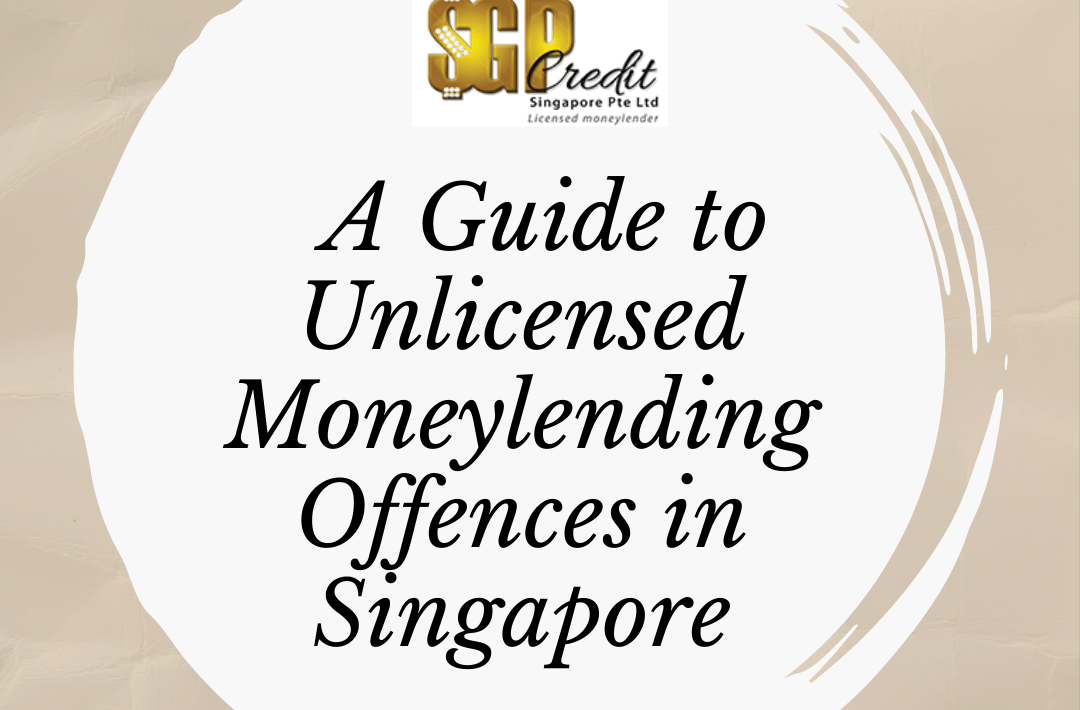 The money is urgent, they offer it to you quickly, without conditions, without endorsement, and in exorbitant amounts. What's more, they promise that you will have the cash regardless of whether you are a lousy payer or have long-standing debts. Some will even say that they solve your other financial problems. Nothing seems weird to you yet?
The Ministry of Law Singapore for the Protection and Defense of Users of Financial Services registered thousands of complaints about fraud in immediate credits from the unlicensed money lending in Singapore. However, this same institution recognizes that it is very difficult to register a formal complaint in these cases since most are "shell companies" that are not even registered and that cannot investigate. To grant a loan in Singapore, it is not an essential requirement to be a financial company, for this reason even some department stores also offer credits for purchases, but it is recommended that they should be certified by the Ministry of Law Singapore.
The most common scams
The typical deception of fraudulent unlicensed money lending in Singapore is the abuse of people with financial urgencies, through strategies such as:
Quick money, but inexpensive and very long-term conditions, which represents endless methods of payment and more debt at a disadvantage.
Theft of personal information for crimes such as extortion or identity supplementation.
Theft of money by charging "administration fees."
Loan between individuals with no upfront fees: is it possible?
The loan between individuals is to be distinguished from donation operations offered by other crowdfunding platforms. The fundamental difference is that the recipient of the loan must repay the borrowed amount plus an interest rate.
The individual lender is thus remunerated. While some costs are therefore inevitable, it is essential to take an interest in the costs that are sometimes required in advance.
No serious and honest lender will ask to advance fees before obtaining the loan – this is a golden rule! Such a request can lead to a scam that is operating unlicensed money lending in Singapore: the fees are paid but the credit is never obtained. It is therefore strongly recommended that you do not pay any money until you get the loan.
In addition, administration fees can not be required either for a loan between individuals, only banks have the possibility.
What you need to know before accepting a credit or loan offer
You are probably getting all kinds of advertisements in your mailbox, including credit and loan offers. The terms of these credits or loans (including low-interest rate, flexible repayment, no objection to blacklisting) are very attractive, but caution is in order.
Dishonest organizations or people try to steal money from you in this way. This type of scam is often aimed at people who are in urgent need of money or who are unable to obtain credit from a registered credit intermediary. The crooks take advantage of this "weakness" to offer loans without the consumer having to provide any proof of income or creditworthiness.
If you accept their offer, they will then ask you to pay certain amounts via a non-bank institution (money transfer) or an intermediary to cover the costs. Once this payment has been made, fraudulent lenders or credit intermediaries will no longer give any news. It then becomes very difficult, if not impossible, to get your money back. In some cases, scammers go further and ask you, after the first payment, to pay various amounts before they have even credited your account.
How to recognize a fraudulent lender or credit intermediary?
The Ministry of Law Singapore publishes lists of approved consumer credit and mortgage lenders.
The Ministry of Law Singapore also publishes a register of consumer credit intermediaries.
If the organization that contacted you is not on these lists, then this is an attempted scam.
What can you do if you are scammed?
• File a complaint with the local police. You will find the nearest office on the local police website.
• Report the facts to the Ministry of Law Singapore. Choose under "Credit" the scenario "Fraudulent credit offers / False credit".
• Be critical and don't react to offers that are too good to be true.
How to protect yourself from dishonest lenders or credit intermediaries?
Here are some helpful tips to protect yourself from dishonest lenders or credit intermediaries.
• Only lenders who are approved by the Ministry of Law Singapore can grant a loan.
• A lender cannot charge a fee for taking out a loan. You, therefore, do not have to pay anything until the loan amount has been deposited into your account. The administration fees and the cost of credit are included in the monthly repayment installments. Anything else is illegal.
• Do not communicate any personal data if the data of your interlocutor does not allow you to identify him with certainty (ID number, address, company name, etc.).
• An approved lender asks about your financial situation.
• Check the current interest rate on Singapore's Economy website.
• Pay attention to the language used by the lender.
Frauds like the one we have just explained to you have increased and spread throughout the Internet. For this reason, we must be cautious when we receive emails or find announcements about this type of loan since in most cases, it will be an attempted scam.
If we are faced with a case that makes us doubt when identifying the previous points, we must search for information online about the contact person or the email address provided in the advertisement.
If we have been victims of this or another fraud, we must contact the page that publishes the ad to remove it and report it to the Ministry of Law Singapore. Let no one else be the victim of a fraud of this nature!
Do not forget that you are the first responsible for preventing fraud if you avoid falling into deception: never leave personal data such as telephone, email, or address on social networks and expose your concerns on reliable and impartial financial sites.