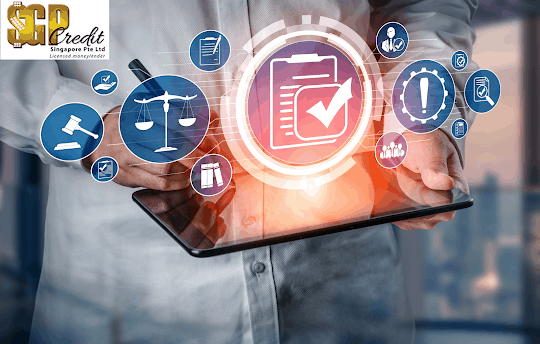 You are looking for an urgent loan and you have a choice between two different types of money lenders.
How can you differentiate between these two types of money lenders? There are way too many people that are choosing the wrong lender and ending up in more financial problems than before the loan. Here is everything you need to know about licensed and unlicensed money lenders and how to spot the difference.
Licensed and unlicensed money lenders explained
Firstly, what is licensed and unlicensed money lenders? You need to know the main difference in order to choose the right one.
Licensed money lenders are a company or service that is lending money to their clients. They are offering a variety of different short-term loans with different repayment options. They are legal lenders with the right documentation and are registered to be lenders.
Unlicensed money lenders are providing unlicensed moneylending in Singapore. Meaning that they are offering loans to clients, but the difference is that they aren't legal. These lenders are also known as loan sharks. There is no legal documentation that binds them to do business legally. Making them dangerous to use.
How to differentiate between the two types of money lenders
There are three main differences between a licensed money lender and an unlicensed moneylender. Too many people don't know the differences and they are applying for a loan that is the easiest and fastest way to get money. And, normally this is with unlicensed money lenders.
These are the three things you always need to look at when you need to apply for a short-term loan. It will ensure that you use legal and licensed lenders.
Legal documentation
You have the right to ask for legal documentation when you are looking for a money lender. With unlicensed moneylending Singapore, the lenders will not be able to show any legal documentation. Meaning that they will not be able to give you a license number or registration number that they are a legal business. Or, they might not be willing to show you, their documentation.
A legal money lender will not have any problem giving you all that information. In fact, they might even have all this information already on their website. Visible to everyone that wants to see if they are legit or not.
The interest rates between licensed and unlicensed lenders
Yes, we all know that the interest rate when borrowing money can be high. However, legal borrowers, have a legal limit for the interest rate. And, they aren't allowed to increase it above the legal limit. However, unlicensed money lenders, aren't legal, so they don't have any legal rules and regulations to follow.
Meaning that they can increase the interest rate as much as they want to. If they know you are desperate, the interest rate will be sky-high. And, they can change it whenever they want.
Contracts between borrower and lenders
You will get a contract when you are making use of both types of money lenders. However, there is one difference in the contract. The fine print and the easiness of understanding the contract.
With licensed money lenders you will be able to understand the contract and everything inside it. They even might go through the contract with you, making sure that you get to know everything there is to understand. The language is easy to read and understand. With an unlicensed lender, you will get a contract that is hard to understand. There might even be some fine print that you might not see. They are all about getting the lender to fall for their money scams and to get paid as much as possible, in the shortest time possible. And, this is why their contracts are hard to understand.
Which one should you always be careful to use?
One thing is for sure, you should be careful about unlicensed moneylending Singapore. Even if this is the easier method to get a loan fast and without any problems. You will just get more problems when you are making use of unlicensed money lenders. It might be easy to use illegal lenders, but it is quite hard to get rid of them, and you are going to pay huge amounts of interest and other fees as well.
No matter how desperate you might be or how much easier it is to apply for a loan with these lenders. There is always a catch with them and it's always recommended that you should rather go the legal route and apply with the licensed money lenders instead.
How to find the best money lenders?
It's important to make sure that you know exactly how to find the best money lenders. To ensure that you are going to use the legal lenders instead of the illegal ones. Remember these and you will know for sure that you stay away from the unlicensed money lenders.
• Do as much research about the lenders as possible. Before you are applying for a loan.
• Make sure that they can show you all their legal documents, and their license numbers, and registration numbers.
• Ask around and make sure that people have a good experience with the lenders that you are considering using.
• If they claim that you don't need a signed contract, stay away from them and start looking for a legal, licensed lender.
Now, you will know how to differentiate between licensed and unlicensed money lenders. But, you will also know how to make sure that you don't even consider unlicensed moneylending Singapore. Not only will you know the difference, but you will also know how to find the best money lenders that will give you the best short-term loan options. Don't think that it's easier to use unlicensed lenders, you will pay higher interest rates, and they will change your agreement all the time.