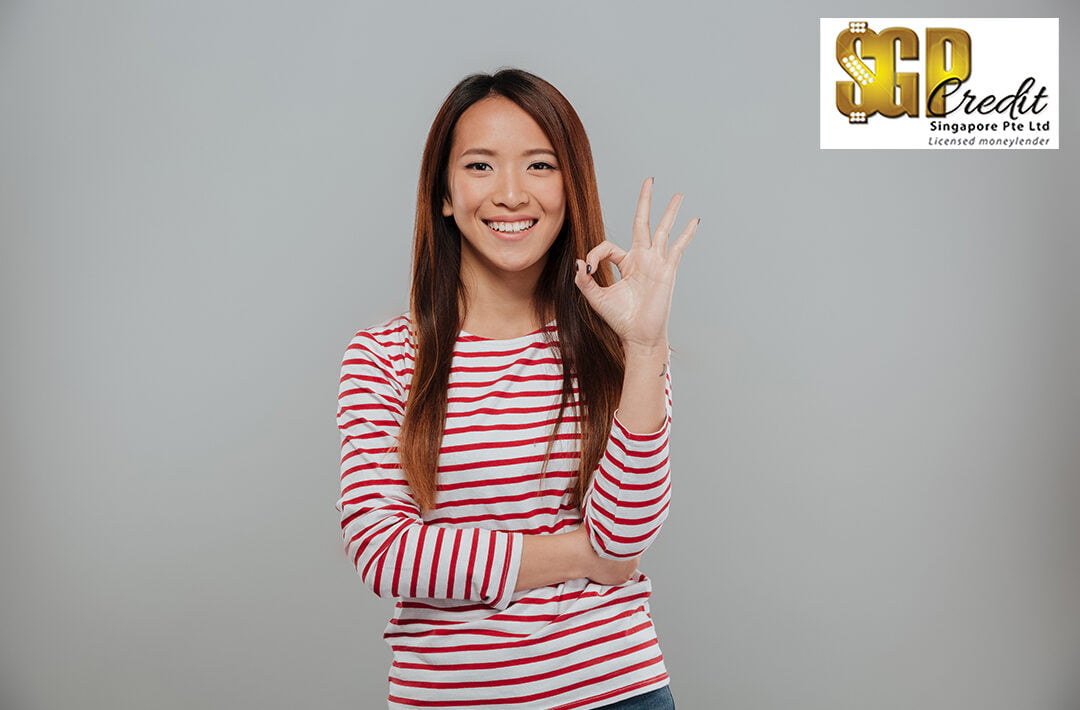 Entrepreneurs are bleeding money as more and more employees are being laid off. Along with the urge to keep up with living standards, borrowing money appears to be one of the few choices left.
By applying for a legal personal loan in Singapore you can obtain the liquidity necessary to face sudden expenses or to carry out a project. To meet the different needs of customers, banks and financial companies offer different financing solutions, each with different characteristics and purposes. Due to the wide range of offers, however, finding an advantageous formula in line with one's financial situation could prove to be a rather difficult choice.
If you are looking for an advantageous personal loan, specifically in Jurong East, Singapore but you do not know which solution to choose, using the online comparison service you will be able to find the right moneylender for you for free and in a few steps. You will only have to provide some information about the loan you are looking for and the service will select the most convenient and legal personal loan in Singapore for you. But the benefits certainly don't end there!
Legal Money Lenders: Who Are They?
There are several legal money lenders registered with the Ministry of Law in Singapore. Contrary to popular belief, they are not usurers.
Unlike these Ah Longs, there are restrictions placed on licensed moneylenders like SGP Credit in n Jurong east when it comes to the loan amount, fees, and interest rates. However, there will still be consequences if you don't pay on time.
Tips to consider before hiring a money lender
Ask yourself, is it really necessary?
"We can't solve our problems with the same thinking we used when we created them." – Albert Einstein.
Remember this: getting more money isn't the only solution in many situations. Ask yourself these questions:
What problem am I going to solve with this loan?
Unless it is for a critical situation like life or death, you should reconsider your options with the available options.
Are there any other alternatives to solve this problem?
If you are having trouble with daily survival, the first place to visit is the social services office near you. They can help guide you towards a suitable government grant. That said, don't depend entirely on grants. Get help with your job search or career planning goals so you can start taking steps to get out of this rut.
If it's a business goal and the banks have turned you down, be creative with your alternatives. Getting a legal personal loan in Singapore to start a business will greatly increase your overheads, especially when dealing with an interest rate that may be higher than a bank's. There are many ways you could work around this – work in your field to secure investors or find another temporary job to support your dream.
If your business is suffering from a crisis like Covid-19, several business schemes are available to help you get through this period. You may also want to consider cutting back on expenses.
Do I have a refund strategy?
You need to understand how you will pay for these loans. Create a budget plan and eliminate unnecessary expenses. It's not a pleasant process considering the number of luxuries you may have to give up.
License and credibility
The Ministry of Law provides a list of locally legal money lenders. If the moneylender you intend to check is not on the list, do not proceed.
If you are visiting a retail outlet, make sure it has a valid license from the Money Lenders Registry.
Reputation is another factor to consider. Check out their customer reviews and their years in business.
Also, please note that licensed usurers DO NOT advertise their services through phone calls or messages.
Interest rates
Compare with at least 5-10 different money lenders. Don't be fooled by the low-interest rates some may offer. Check if there are any hidden costs.
Flexible payment plan
As with interest rates, compare at least 5-10 options. Choose a moneylender whose priority is to help you solve your problem instead of one who is only concerned with making money with your interests. The moneylender should offer you a flexible plan so that you can pay your dues and not run up debt.
Check through the documents and keep them in a safe place
If you are unsure of the terms of the contract, bring someone experienced with you. Carefully review the agreement and keep it, along with your receipts and statements, in a safe place. These documents will be useful during times of dispute.
What if I can't pay on time?
This problem shouldn't occur in the first place. You need to come up with a solid strategy for repaying the moneylender before signing any agreements.
However, if there are sudden unforeseen situations that create a deviation in your payment plan, contact your money lender immediately. Negotiate for an extension or a new repayment plan.
There would usually be an additional cost for this. However, this is still a lot better than multiplying your interests.
Moneylenders can also send qualified debt collectors. The latter could lead you to pay, legally. They can come to your house, pass by your office, and even haunt your social media account, letting people know about your financial situation.
When that happens, be intimidated by them. Negotiate with these debt collectors for a new repayment strategy. Please note that it is illegal for 5 or more debt collectors to gather to see you. They are also not allowed to use physical or verbal intimidation. If this happens, call the police immediately.
The moneylender also has a legal right to sue you if you have continuously missed your repayments. If an asset has secured your loan, it could risk recovery.
Finally, if you have at least S$ 15,000 in debt and are unable to pay it off, you can consider filing for bankruptcy. However, with that comes other potential social and career problems. Therefore, avoid making bankruptcy an option at all costs.