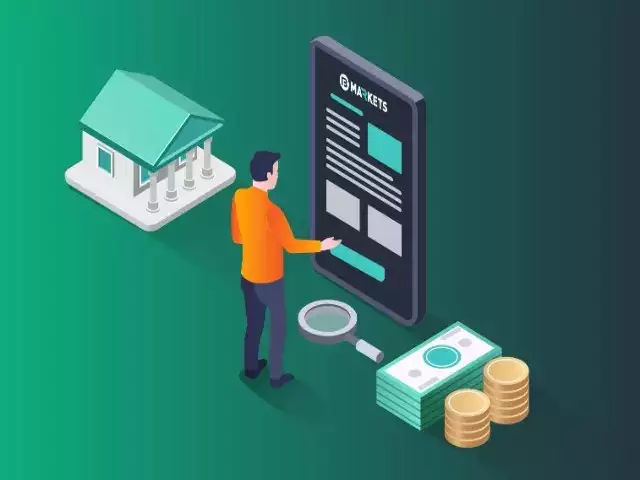 Factors to Consider Before Taking a Personal Loan
Personal loans come in handy to sort out either expected or unexpected issues. It could probably be a mystery, and people keep wondering; what is this personal loan? How will it help to sort out my financial hurdles?
Well, you are in the right place to know what this is all about, and next time you look for a financial crisis solution, you will be able to come out with peace and having sorted your financial challenges.
A personal loan refers to an amount borrowed from a financial institutionsuch as banks or licensed money lenders, and  it is expected to be paid back with interest for a defined period. It is payable in installments, making it flexible for the borrower to pay back with little or no challenges.
Reasons Behind Borrowing a Personal Loan.
Several reasons lead one to take a personal loan. Some of these include;
Education
Vacation
Wedding
Car or house repairs.
Emergency medical costs.
These are a few reasons, but the list is endless. However, in Singapore, these loans make one to be negatively affected by loan sharks. It is essential, therefore, to take critical research and ensure you are dealing with licensed money lenders to avoid being scammed or paying exorbitant interest rates within a short period.
 Factors to Consider Before Taking a Personal Loan
Since there are tons of loans in Singapore and more being offered by moneylenders, it is essential to examine some factors critically. Remember, money lenders have fast disbursement of loans compared to banks, and people tend to rely on them  more for personal loans.
The Purpose of the Loan
It is always an excitement to see your bank account loaded with dollars.This could lead to impulse buying and later bring in challenges when repaying the loan. Before taking a loan, evaluate the purpose. For instance, if the loan is meant to pay off a higher interest loan or to purchase a car, ensure that you stick to your purpose. This will facilitate proper future planning, and chances of default will be minimal.
Avoid using the money to go on holidays or buy expensive jewelry when it was not meant for such. Doing this will only be a call to increase your debt and the financial burden becoming a challenge not only to you but to the family as well.
Interest Rate
Personal loan interest rates are a key determinant of how one can pay back the loan without many challenges. For instance, licensed moneylenders in Singapore do not go beyond 4% per year on personal loan interest. As such, there is a need to research and settle for the lowest interest rate to avoid huge repayments that could otherwise have been avoided.
If we can illustrate, assume you are taking a loan of $5,000 with an interest rate of 2%. This means that each year, your interest rate will be $100. If you get a reputable moneylender offering such rates, then it's imperative to settle with them.
Remember also the duration of repayment will determine the interest rate. Do not be amused by getting a loan that you will pay in five years while you could afford to pay in two years.
It is recommended, therefore, to research and work with a lender who has low-interest rates.
Loan Repayment Period.
The loan Repayment period is the time it takes for one to repay the loan. Remember that the period will affect the total cost to be repaid. This include the monthly installment principal and the interest charges. Always make sure that you determine the ability to repay is comfortable for you before accepting any contract.
Failure to make prompt payments will attract further fees, and your credit scores will be negatively affected. Confirm that your sources of income are sufficient to cater for the installments, whether on weekly or monthly repayments. All that is needed is to ensure the repayments are paid on time.
Confirm Your Eligibility.
Eligibility is another crucial factor that people take for granted, but it hits when one needs financing. In Singapore, for one to qualify to get a personal loan, one needs to be 21 years old and above.
There is also the minimum amount that one is required to apply for. For instance, when taking a loan with a bank, the minimum income required is at least $30,000 in terms of annual income. This is a condition that many people cannot make, especially people who are starting from college.
But this is not a reason to worry. Licensed money lenders offer depending on your need and the source of your income. One of the best moneylenders is the SGP credit. Our terms are favorable, and we accommodate even starters to ensure they get to the next level peacefully.
Why Work with SGP Credit for a Personal Loan
SGP credit is a licensed moneylender with friendly and qualified staff. If you are looking for a money lender that will give value to your money, SGP credit is the moneylender to work with. Our interest rates are flexible, and we disburse loans within 24 hours upon approval.
Reach out to us by visiting our website at https://www.sgpcredit.com.sg/ and our team will offer you the necessary support from the application point to the disbursement stage.
You will also be able to know the eligibility, the requirements, and the time it will take to get your loan.
Conclusion
In times of emergency, a personal loan can be the first option that comes to mind to help out. But before settling for this product, evaluate alternatives and work with them if they suit your needs.
Ensure that you get an affordable and credible personal loan, which will be able to break into manageable payments. By doing this, you will enjoy your tenure, and at the same time, you will have fulfilled your liability dream.
If you are looking for a personal loan today, do not hesitate to visit us at SGP credit for affordable, friendly, and flexible loans.