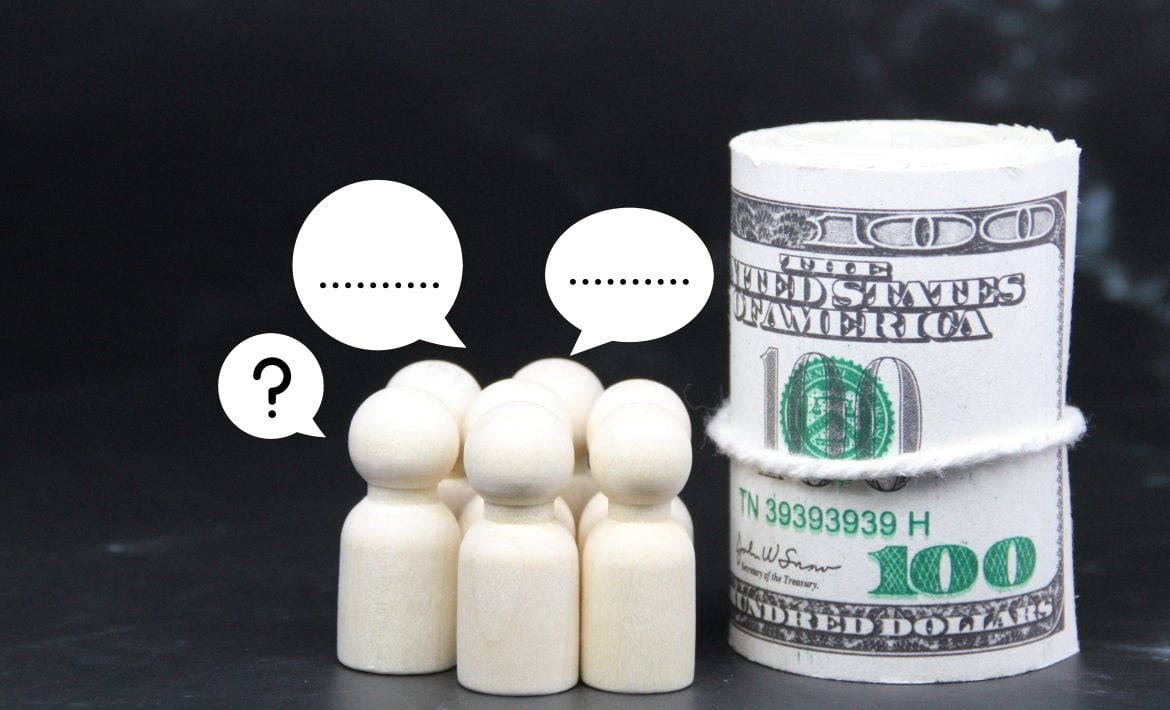 In today's world, it's not uncommon for people to approach personal loans or payday loans from money lenders with skepticism. With numerous scams and fraudulent activities circulating, especially through platforms like WhatsApp, SMS, or social media, it's natural to adopt a cautious stance when dealing with money lenders. However, it's important to know that licensed money lenders in Singapore operate under strict regulations enforced by the Ministry of Law.
Let's debunk some common myths and misconceptions surrounding licensed money lenders and personal loan interest rates, so you can make informed decisions about your finances.
Myth 1: Money Lenders Charge Exorbitant Interest Rates
One of the biggest misconceptions is that licensed money lenders charge excessively high interest rates. While unlicensed money lenders may impose exorbitant rates, licensed money lenders are legally bound by a cap. For personal loans, they can charge a maximum interest rate of 4% per month. Late payment interest can also be charged up to 4% per month, but only on the overdue amount, not on the outstanding loan balance.
In addition, licensed money lenders may charge late fees of up to $60 per month, a 10% loan processing fee, and legal costs for successful court claims in the event of loan default. These rates and fees are all regulated by MinLaw's Registry of Moneylenders to ensure fair practices. Be wary of any money lender offering terms and rates that exceed these legal boundaries, as they are likely operating illegally.
Myth 2: Always Choose Loans with the Lowest Interest Rate
While it may seem logical to opt for loans with the lowest interest rates, it's essential to consider the overall terms and conditions. Some banks may offer low-interest rate loans but impose additional fees that end up costing more. Rather than focusing solely on advertised interest rates, carefully examine the effective interest rates, along with factors like late repayment fees, early redemption penalties, and administrative fees.
When it comes to licensed money lenders, lower interest rates might come with shorter loan tenures, resulting in higher monthly installment amounts. If you can comfortably afford these higher installments, it may be a suitable option. However, if the higher monthly payments pose a challenge, opting for a longer loan tenure, even with higher interest rates, can be a more prudent choice. Remember, missing payments can lead to accumulating late interest fees and charges, ultimately costing you more.
Before applying for a loan, take the time to understand the differences between personal loans offered by banks and licensed money lenders. Assess which option aligns better with your needs and financial situation.
Myth 3: High Minimum Income Requirements for Loans
Contrary to popular belief, licensed money lenders do not impose high minimum income requirements like banks do. While most banks in Singapore require a monthly income of at least $30,000 per annum to qualify for a personal loan, licensed money lenders cater to individuals earning less than $10,000 per annum. As long as you fall within the age range of 18 to 65 and have a regular stream of income, even from part-time work, freelance work, or rental income, you are eligible for a personal loan.
The Registry of Moneylenders sets maximum borrowing limits based on income and citizenship. For Singapore citizens and permanent residents, the limits are $3,000 for an annual income below $10,000, and six times the monthly income for those earning $10,000 and above. Foreigners have a maximum borrowing limit of $500 for an annual income below $10,000, and six times the monthly income for higher income brackets.
Myth 4: Money Lenders Are Scammers and Dishonest
Licensed money lenders often get a bad reputation due to beingmistaken for illegal loan sharks or "ah longs" who engage in harassment. However, licensed money lenders operate under strict regulations outlined by local authorities. They must adhere to the Moneylenders Act and follow legal procedures and guidelines.
While licensed money lenders may employ debt collectors to follow up with borrowers, these debt collectors must adhere to the industry's Professional Debt Recovery Practices.
Myth 5: Personal Loans from Money Lenders Affect Your Credit Score
Contrary to popular belief, taking a personal loan from licensed money lenders does not directly impact your credit score. However, how you manage your loan and fulfill repayment obligations can significantly affect your credit score. It's important to avoid owing large credit amounts, overextending your finances with multiple new credit facilities, late repayments, and making multiple loan inquiries within a short period.
To verify whether a money lender is licensed, always visit their physical office and personally inspect their license certificate before applying for a loan. Soon Seng Credit, located in People's Park Complex, Chinatown, is a reputable and highly reviewed licensed money lender. With over 2,000 reviews on Google, they prioritize transparency and professionalism.
Remember, by understanding the facts and debunking these common myths, you can make well-informed decisions when considering personal loans and licensed money lenders in Singapore.
Contact SGP Credit
Website: www.sgpcredit.com.sg
Phone: +65 6466 1157
Email: info@sgpcredit.com.sg